GO Virginia Region 8 Council Welcomes New Executive Director
September 14, 2022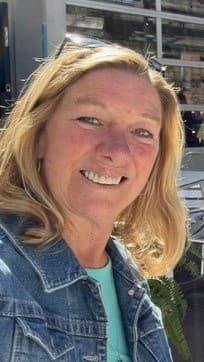 The GO Virginia Region 8 Council, representing the Central and Northern Shenandoah Valleys, is excited to announce that Deborah K. Flippo will be serving as Executive Director to the regional organization, under a contract between MDM Flippo Consulting, LLC and the Northern Shenandoah Valley Regional Commission.
Ms. Flippo brings 31 years of marketing and business development experience, with the majority of that time spent working with local, regional and state economic development organizations. She has worked throughout the Commonwealth of Virginia and calls the Shenandoah Valley economic development community one of the most collaborative. In August, Deborah retired from that career – and is now excited to help the Region 8 Council and stakeholders to develop successful funding project applications that will lead to sustainable programs contributing to the economic growth throughout the region.
Ms. Flippo has served numerous economic development organizations throughout Virginia, including the Virginia Economic Development Partnership Board of Directors; the Virginia Economic Developers Association, culminating in service as President in 2016; two regional economic development organization's Boards; and the Shenandoah Valley Partnership's Lead Generation Committee. During her tenure as VEDA President, she served on the Virginia Department of Housing and Community Development's GO Virginia Working Group and VEDP's Business Ready Sites Working Group and Review Team – in both cases, developing guidance and policy during formation of these hugely important funding programs for economic development.
Chris Kyle, Region 8 Council Chair, said, "We are incredibly excited to have found someone with Deborah's leadership experience. Most importantly, Deborah shares our enthusiasm for elevating the GO Virginia experience for all stakeholders. Deborah brings an attitude of collaboration and regional thinking to this position, coupled with strong relationships in the economic development community and her public relations and leadership experience. I join the Council in welcoming her."
"This is an opportunity to work in a regional organization I have worked with since GO Virginia's inception, in a region of the Commonwealth I love, and with current and future friends I have enjoyed for so many years," Ms. Flippo commented.