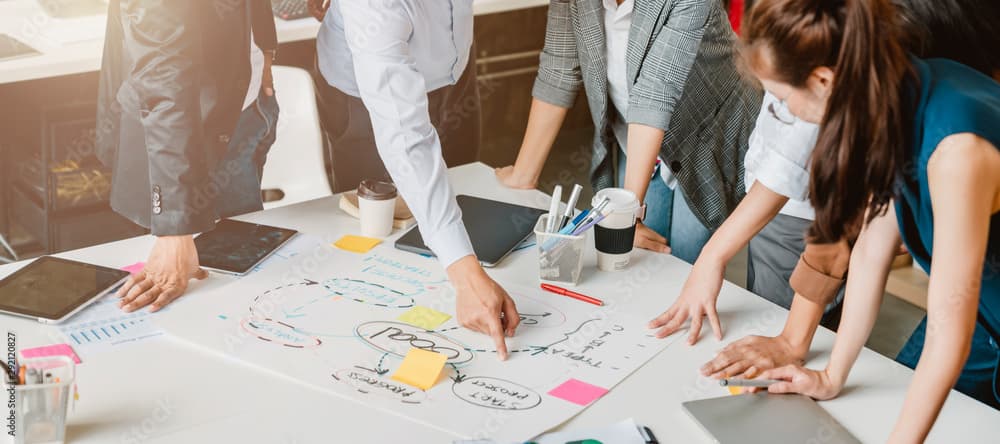 Strategic Framework – Broad, primary focus areas
In order to make the most informed decisions regarding Project funding, the GO Virginia Project Team developed a set of Targeted Industries supported by a Strategic Framework. The team conducted research identifying what makes Region 8 economically competitive and how to enhance opportunities for job growth in industries with high paying wages.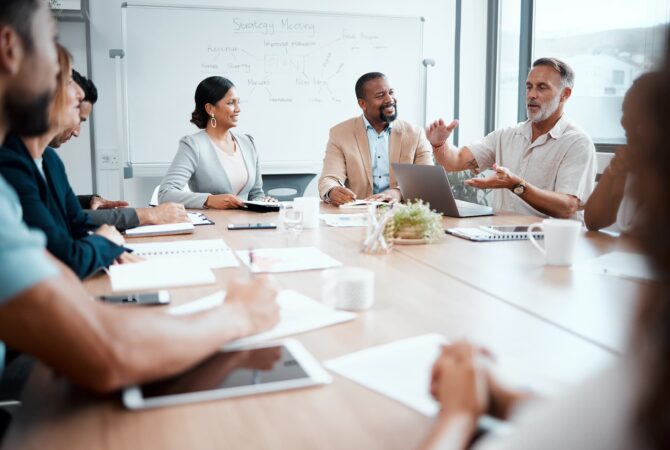 Business Scale-Up
An environment in which company growth and profitability is fostered beyond the start-up phase is essential to a dynamic and stable economy is . The ability for businesses to scale-up and increase their employment base, in turn, helps to build industry clusters and create synergies across the region.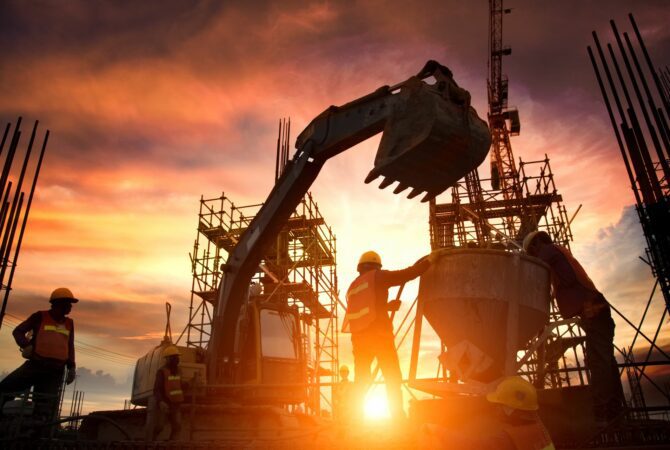 Site Development
The Region's ED Ad Hoc Committee has cooperatively undertaken some important steps to identify and enhance site preparation, beginning with site characterization work.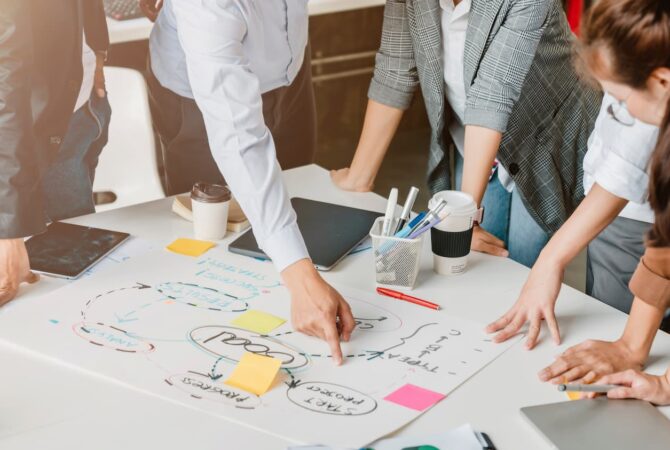 Talent Development
A talented workforce is critical for employers and communities to achieve long term success and growth. Talent development opportunities aim to attract, develop, and retain a productive workforce that aligns with the demands of the region's businesses.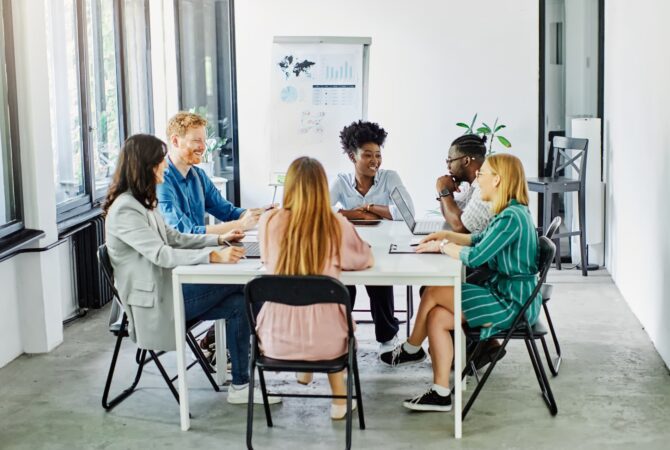 Start-Ups
Economists believe that up to 80 percent of economic growth is rooted in new knowledge – innovation. Entrepreneurship is important because it is often the carrier for innovation; many new ideas come to the market through entrepreneurial firms.
Targeted Industries – Specific areas of focus for economic development initiatives
Target Industries were selected based on quantitative and qualitative information, to be the future focus for economic development initiatives in Region 8. The sectors were chosen based on a wide list of criteria with a heavy emphasis on the following criteria outlined in the GO Virginia Initiative:
Industries in the sector have high earnings potential for workers.
Industries in the sector are export-oriented.
Industries in the sector demonstrate strong current or projected employment growth.
Financial and Business Services
The Finance and Business Services sector represents industries that provide finance, insurance, real estate, accounting, and consulting services. Regional job growth in the sector has historically outpaced that of the state and nation. In Region 8, 2,126 establishments currently employ 18,913 workers, with an average annual salary of $52,730.
With a LQ of 1.43 and 3,737 employees, Depository Credit Intermediation (NAICS 5221) is the Region's top subsector. It has added 335 jobs over the past two years. Printing and Related Support Activities (with an LQ of 4.05) is also a concentrated industry within Region 8; however, this subsector lost 73 jobs within the last two years and is projected to lose another 222 during the next five years.
Value-Added Food Manufacturing
Similar to the Biomedical/Biotechnical sector, Value-Added Food Manufacturing was added as a target to Region 8's Economic Growth and Diversification Plan with the 2018 amendment. Value-Added Food Manufacturing marries Region 8's agricultural roots with its manufacturing legacy. In this sector, manufacturers process and convert a raw commodity into a consumable good, which is sold at a higher price, allowing manufacturers to capture a larger share of the food dollar.
The strength of Value-Added Food Manufacturing in the area is reinforced by its location quotient of 2.55, demonstrating that Region 8 is highly specialized in a diverse range of value-added processes. In fact, the LQ for this sector is higher than that for Light Manufacturing at 1.51. Value-Added Food Manufacturing currently employs 20,266 workers at 290 establishments, with an average annual wage of $41,420. The core subsectors of this industry cluster are Warehousing and Storage (NAICS 4931) and Animal Slaughtering and Processing (NAICS 3116).
Unlike the Light Manufacturing industry, Value-Added Food Manufacturing is projected to grow by 739 jobs over the next five years, representing a 0.7% average annual growth rate.
Light Manufacturing
The Light Manufacturing sector includes processes in which materials are mechanically, physically, or chemically transformed into new products. Manufacturing has a strong legacy throughout Region 8 and continues to be a significant industry. It has six subsectors with location quotients above 4.00, with Sugar and Confectionery Product Manufacturing (NAICS 3113) being the most concentrated with a LQ of 8.77. For the first quarter of 2019, Light Manufacturing employed 20,266 workers at 440 establishments, with Plastics Product Manufacturing (NAICS 3261) and Printing and Related Support Activities being the top two subsectors for employment.
Higher skill positions are in demand in this sector, with average annual earnings of $47,597. Despite experiencing changes from technological advancements and increased productivity levels, Region 8 experienced an increase of 244 light manufacturing jobs during the last two years. However, the overall trend is a reduction in the number of employees both regionally and nationally, with Region 8 projected to lose 688 jobs over the next five years.
Despite this, Region 8 is well-positioned to outperform similar markets given its valuable assets that can be capitalized on to ensure that local operators have the resources to be successful. The Rockbridge Area Advanced Manufacturing Project (RAAMP) – Byers Technical Institute (BTI) is a new technical training center in Rockbridge County that has partnered with the City of Buena Vista and the Rockbridge County Economic Development Authority to produce a pipeline of skilled welders for manufacturing companies throughout Region 8. BTI offers a 40-week advanced welding program to prepare students to enter the welding field at the Journeyman level, and a GO Virginia grant is supporting the expansion of this program by providing funding for instructors and training equipment.
Biomedical and Biotechnical
The Biomedical/Biotechnical sector is a relatively new addition to the targeted sectors in Region 8's Economic Growth and Diversification Plan. This sector involves research, development, and the manufacturing of medical equipment as well as pharmaceutical drugs. The region currently has 107 establishments and employs 2,466 workers with an average earnings of $77,709. The Pharmaceutical and Medicine Manufacturing subsector is the largest employer in this cluster with a location quotient of 2.27, employing 40% of workers in the Biomedical/Biotechnical industry in the region.
In May 2019, Merck & Company announced a $1 billion expansion of its Elkton facility in Rockingham County, which included the addition of 100 new jobs. This one announcement already exceeded the 5-year employment forecast for the region. Merck also announced a partnership with James Madison University and Blue Ridge Community College to train workers for critical positions, addressing both short-term and long-term employment needs at the company. The partnership aims to establish a pipeline of biotechnology engineering and computer science talent in the Shenandoah Valley, accommodating the future growth of Merck and other life science industries and manufacturers in the region.
The Biomedical/Biotechnical sector is supported by the region's colleges and universities with strong programs in health innovation, particularly in pharmacy, chemistry, and biology. Blue Ridge Community College's newly constructed bioscience building, which is set to open for the 2019 fall semester, will feature a bioscience-oriented manufacturing lab designed to replicate and provide instruction in the rigid requirements of an FDA-validated bio-manufacturing or food processing facility. The new building will expand support of bioscience fields and promote new programs to meet industry needs in emerging areas such as those required by the Merck expansion. In addition, the new building will house BRCC's existing nursing program.
IT and Communications
The Information Technology/Communications sector includes industries involved in the development, manufacturing, and usage of IT and communications-related products and services. This industry employs 5,070 workers at 550 establishments in the region. Over the last two years, the industry added 303 jobs, representing a 6.4% increase.
While the Security Systems Services subsector has shown growth in the region, the subsectors with the most employees are Telecommunications Resellers (NAICS 517911), Software Publishers (NAICS 511210), and Computer Systems Design Services (NAICS 541512). Telecommunications Resellers has a location quotient (LQ) of 6.55 and gained 248 jobs during the last two years. The average annual wage in the IT/Communications sector is $67,771.
Transportation and Logistics
The Transportation and Logistics sector includes industries that connect producers and consumers through interconnected supply chains and an array of transportation modes. Logistics industries provide detailed coordination to increase efficiency in multi-modal transportation systems. Services within this sector primarily include transportation of passengers and goods, storing and warehousing products, and providing services to facilitate distribution to these establishments.
This sector employs 13,892 workers at 642 establishments, with an average annual wage of $48,242. Of the Region's seven targeted sectors, Transportation and Logistics added the most jobs over the last two years – 659. More than half of those jobs were in Warehousing and Storage (NAICS 4931), the top subsector in this industry with an LQ of 3.17. Nonscheduled Air Transportation (NAICS 4812) also showed growth during the last couple of years, with an LQ of 5.77, gaining 144 jobs, a 47% increase from 2017.
Over the next five years, this industry is expected to have an average annual growth rate of 1.2% compared to 0.6% for all industries.
Subscribe For Updates
"*" indicates required fields