The Valley's GO Virginia Region 8 ignites economic growth
February 16, 2023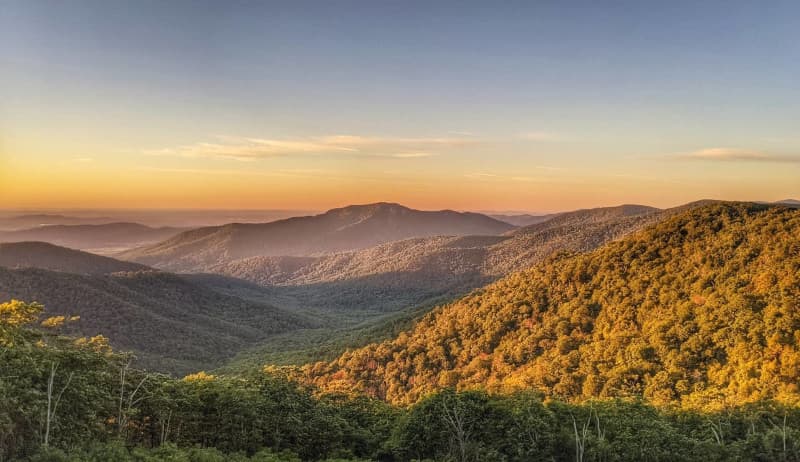 The GO Virginia Region 8 Council accomplished what it set out to do and more in 2022, funding grants, collaborating with area stakeholders and achieving impressive results. Since its inception, the council has awarded a total of more than $5.5 million to 19 projects designed to promote opportunity in the Shenandoah Valley. Region 8 fueled job growth by continuing to develop talent, scaling up business clusters, building entrepreneurial ecosystems and developing business-ready sites.
One major win for the state-led organization included the September hiring of Executive Director Deborah K. Flippo, who spent more than 30 years in business development and marketing. Flippo, whose economic development experience includes nearly two decades at the Richmond-based Draper Aden Associates engineering firm, works closely with Executive Council Chair Chris Kyle of Shentel, Vice Chair Joanie Eiland of Elk Trucking, Connie Loughhead of Des Champ Technologies and Keith May of the Cottonwood Commercial Council.
"Region 8 supports movers, makers and groundbreakers," Flippo said. "A number of successful projects from prior years closed out in 2022, and we continue to build collaboration, spur private sector growth and engage the state government as a strategic partner."
One of the successes of this past year has been finalizing and closing out the Blue Ridge Community College (BRCC) Cyber Security Workforce Training Program. Led by a group of municipal, educational, nonprofit and for-profit organizations, the initiative offered hands-on workforce development cyber security training and steered industry jobs to Harrisonburg, engaging 141 companies. The program placed 51 students in the workforce with starting salaries of $51,000 per year, increasing to $65,000 after year two. Certified as a Registered Apprenticeship Program, the initiative received Virginia FastForward funding.
On top of this, Region 8 completed the Emil & Grace Shihadeh Innovation Center project in December 2021. This extension of Winchester Public Schools builds relationships with industry partners to offer local students career and technical education in professional skills, advanced technologies and health sciences. By bridging the gap between students and the workforce, the innovation center seeks to attract, develop and maintain a productive workforce.
Region 8 successfully closed out two other talent development projects in 2022: the Rockbridge Area Advanced Manufacturing Program (RAAMP) and the Shenandoah Valley Talent Solutions Strategy Program.
In a continued effort to increase the region's economic competitiveness, the council will launch two new initiatives in January: the Shenandoah Valley Regional Airport Commission (SHD) Aviation Technology Park and NextGen Nurses.
"As we embark on new ventures in 2023, we are focusing heavily on site development and the talent pipeline," said Region 8 Council Chair Chris Kyle. "Initiatives such as the SHD Aviation Technology Park project and the NextGen Nurses project launch in January. These undertakings will further bolster economic stability and opportunity in the Shenandoah Valley."
The SHD Aviation Technology Park project will upgrade the technology park from a Virginia Economic Development Partnership (VEDP) Tier 2 site to a Tier 4 site, approaching the "shovel-ready" Tier 5 status. The project includes utility upgrades and relocation of water and sewer systems to enable future site development related to aviation. Leaders expect the project to generate over $3.6 million in state revenue and more than 260 jobs.
Meanwhile, in the talent development sector, the NextGen Nurses project will address workforce shortages worsened by the coronavirus pandemic. By designing teacher training modules, increasing clinical training opportunities and maximizing simulation lab capacity, the undertaking will create a sustainable talent pool of nursing trainers – and therefore nursing students – in the Valley.
In 2023 GO Virginia Region 8 will continue to work towards its mission of enhancing the lives of all who live and work in the Shenandoah Valley by ensuring Virginia's position of economic leadership.
All projects were funded in part by GO Virginia, a state-funded initiative administered by the Virginia Department of Housing and Community Development (DHCD) that strengthens and diversifies Virginia's economy and fosters the creation of higher wage jobs in strategic industries.